TWO SEASONS RESORTS | ACCOMMODATION IN PALAWAN | WEDDINGS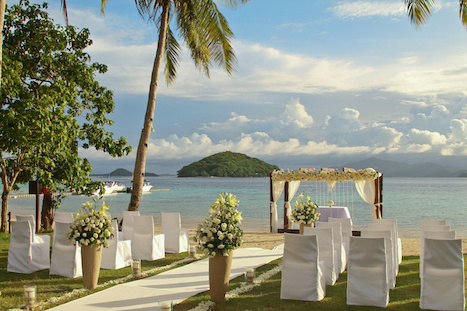 Exchange vows as the serene Sulu Sea unfurls into the horizon, mirroring the promise of forever. Our accommodation on Palawan's Malaroyroy Peninsula in Coron guarantees nothing less than a wedding affair to remember. Share a string of once-in-a-lifetime moments only with people who matter most, with a truly intimate backdrop of white, sandy beaches, swaying palm trees, and the turquoise sea.
Is your dream wedding an intimate exchange of vows followed by a couples treatment at the Narra Spa, then a night of relaxation in the secluded Sandbar Bungalow? Or do you imagine being serenaded by a band playing local traditional music, from the ceremony to a romantic sunset cruise? It's your big day, and the expert planners at our accommodation in Palawan will do all it takes to weave this magical day into one that you will always treasure and remember.
Toast your love, whether new or decades old, with glasses of champagne that reflect hints of a fairytale sunset.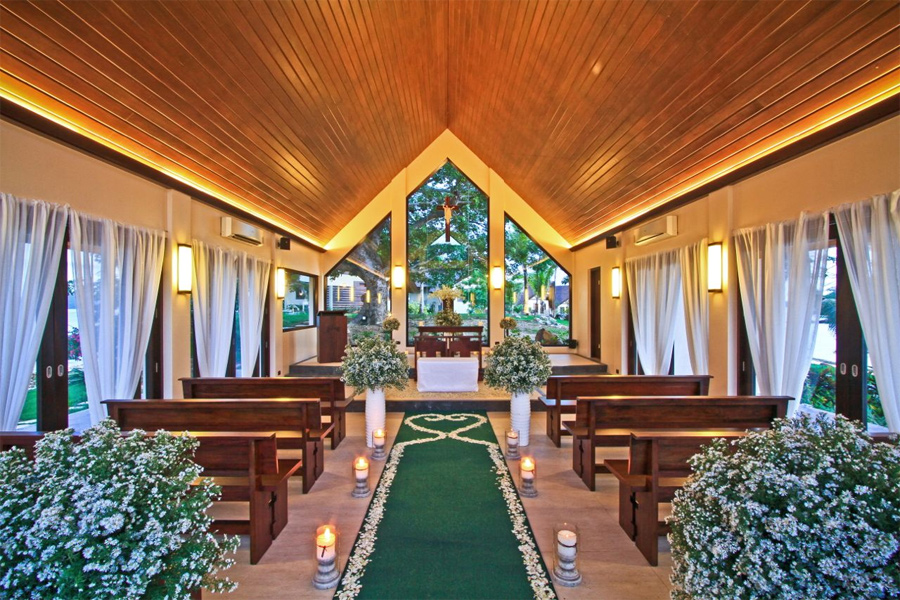 WALK DOWN THE AISLE
A serene spiritual oasis in the island's center, the Chapel of St. John the Baptist iA serene spiritual oasis in the island's center, the Chapel of St. John the Baptist is an idyllic place to hold the wedding of your dreams. Originally built by early settlers in the 1970s, it is a certified Catholic Chapel of the Parish of Saint Augustine in Coron. Beautifully restored by Two Seasons Coron Island Resort, it affords you and your guests spectacular views of the east and west-side beaches as you say, "I do".
Your most unforgettable day begins with one of the specially arranged wedding packages at our Palawan accommodation, with options of a chapel, beach, or garden ceremony.