ABOUT CORON | TWO SEASONS RESORTS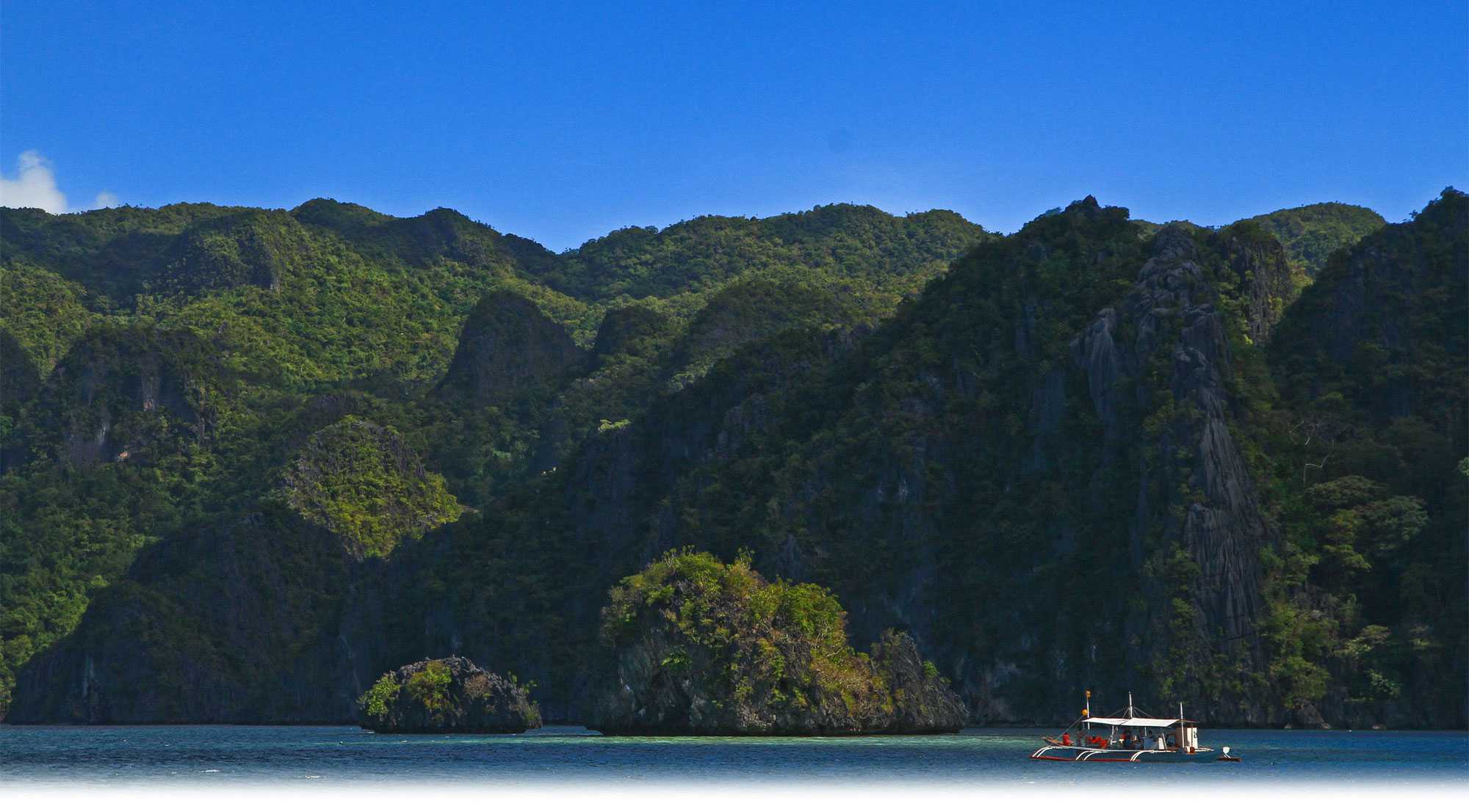 Coron, home to numerous resorts that attract thousand of tourists year round, is a quiet town located southeast of the island of Busuanga, at the northern end of Palawan, Philippines. Aside from fishing, the main industry here tourism, with the place's World War II shipwrecks being a popular destination for diving.
Many key attractions are found on Coron Island itself. (Coron Town must not be mistaken with Coron Island; the latter is located across the town, accessible by boat.) Coron Island is the ancestral domain of the Tagbanua indigenous people who are managing the island in a sustainable way. Here are a good number of beautiful beaches, mostly small and surrounded by large limestone cliffs and a thriving wildlife. Kayangan, Twin Lagoon, and Barracuda Lakes, among the most stunning attractions here, are all great snorkeling destinations.
HISTORICAL TIMELINE
The first inhabitants of Coron are the Tagbanuas. They belong to the second wave of Indonesians who migrated to the area some 5,000 years ago. They were a migratory, seafaring people, surviving mainly on fishing and subsistence agriculture. Although they are now more settled and advanced, with the young having access to modern technology, the group still maintains many of its old customs, traditions, and beliefs.
In 1902, Coron was registered as a town, and its name was officially changed from Penon de Coron to just Coron.
From 1939 to the beginning of World War II, Coron experienced a mining boom with which the primary industry shifted from fishing to mining.
In July of 1942, the Japanese occupied the mining camps and resumed the operation of the manganese mines.
On September 24, 1944, a group of 10 to 12 Japanese ships were sunk by American warplanes in Coron waters as they retreated from Manila Bay. These shipwrecks comprise what is considered today as one of the best dive sites in the world. This has been included in many lists of the world's top dive spots by trusted publications, including Forbes Traveler Magazine.
In 1947, large-scale deep-sea fishing was introduced to Coron. The population increased as many people from all over the Philippines came to work here either as fishermen or miners.
In the past, Coron was virtually unknown. Today, it remains as a small, rustic fishing town with a laid-back charm. However, with a new airport and a developed scenic concrete road that leads directly to the town, paired with increasing media exposure, it is growing slowly and has taken an important role in the Philippine tourism industry.
This is Coron, Two Seasons Resorts' home in Palawan — a paradise awaiting to captivate you. Visit us soon.