TWO SEASONS | 5-STAR RESORT IN PALAWAN, PHILIPPINES | DIVING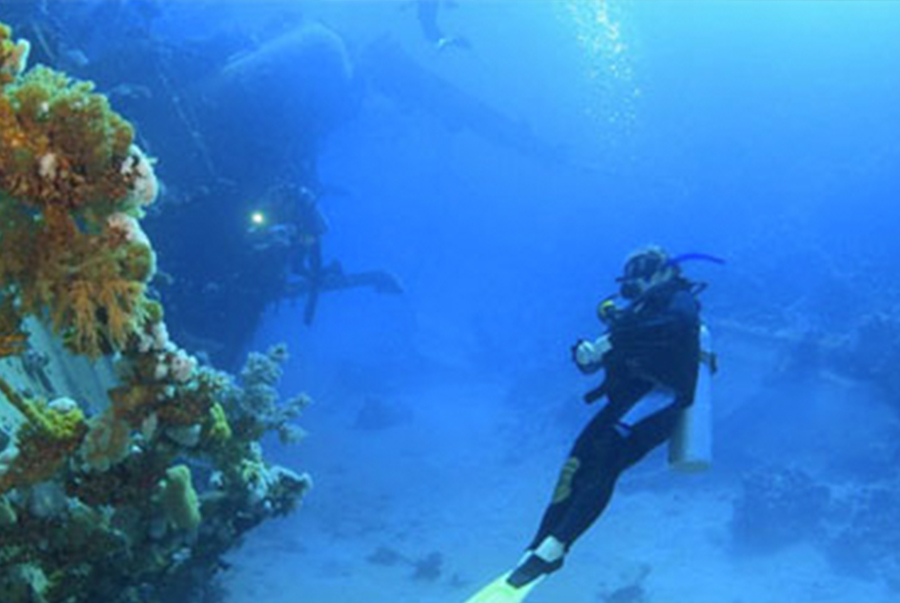 Breathtaking World War II Japanese shipwrecks, a spectacular marine life, vibrant reefs, and warm waters make Two Seasons Coron Island Resort Palawan a diving destination not to be missed. These, put side-by-side with an island filled with awe-inspiring natural beauty and luxury, create a perfect diving spot for the most discerning travelers.
The enthusiastic instructors at our resort in Palawan, Philippines are here to inspire beginners to discover the beautiful underseas of Coron. Experienced divers will find challenging dives in in several well-preserved shipwrecks with mantas, turtles, rays, napoleons, barracudas, tunas, and many of the smaller but no less interesting inhabitants of the reef.
Coron is famous as the number one wreck diving destination in the Philippines and one of the best worldwide. From the 24 ships that sank when the American Forces bombarded Japanese warships during World War II, only 12 wrecks have been located in accessible depths ranging from 25 to 40 meters.