Boracay Beach Resort, Station 1 | Island Activities
Staying at our Boracay beach resort in Station 1 opens the door to countless island adventures. Here, you can engage in activities that will let you discover new gustatory delights, enjoy Boracay's famous nightlife vibe, and appreciate the island's natural beauty and local charm.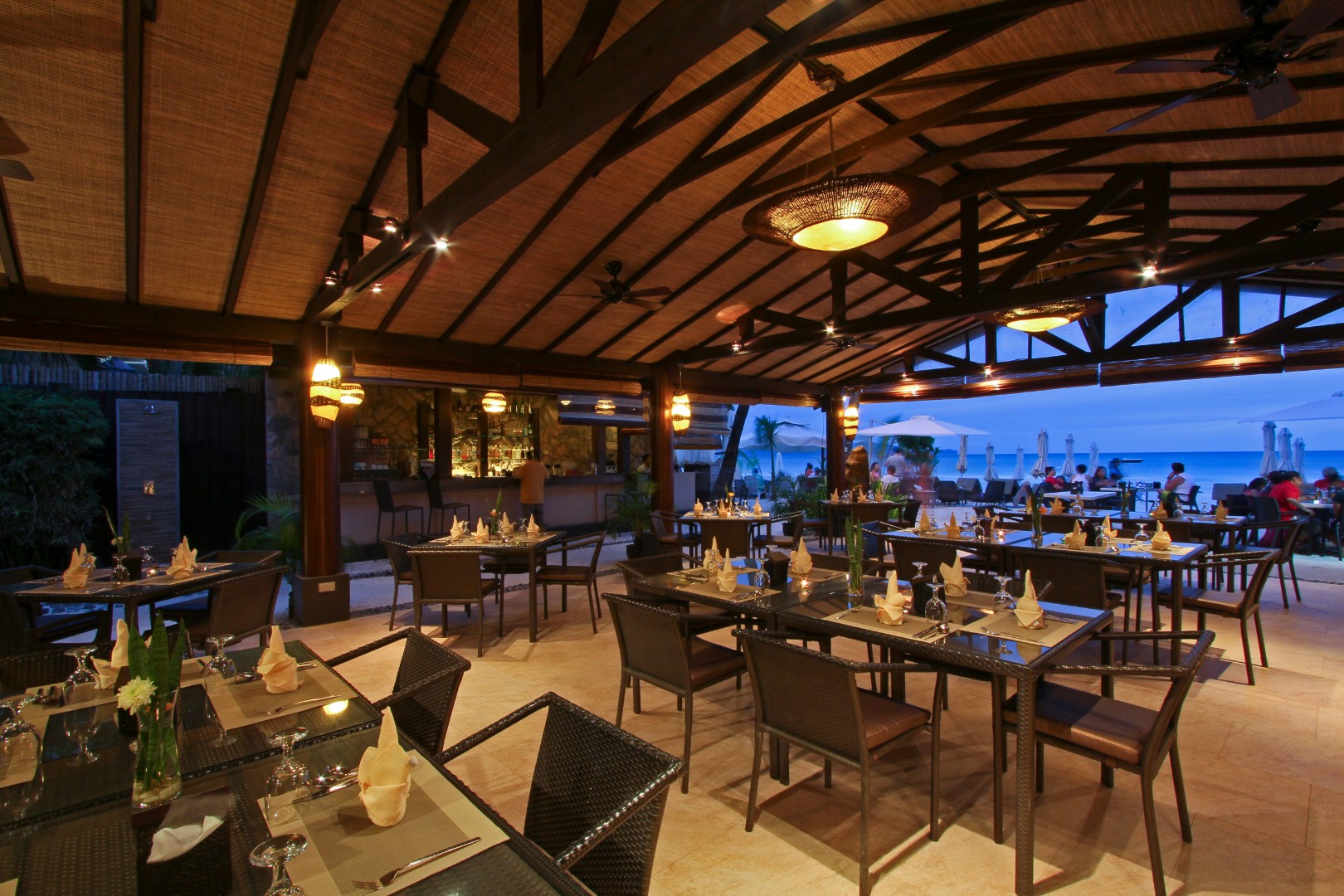 Dining
In Boracay, dining is among the most exciting activities. The beachfront is lined with restaurants that serve fares that are as diverse as its visitors' nationalities — Australian, Chinese, French, German, Greek, Japanese, Korean, Spanish, Thai — name it, you'll find it here. All these are served alongside the most famous local dishes. The place is truly a melting pot that is an ideal destination for those wanting to venture beyond the familiar flavors of home.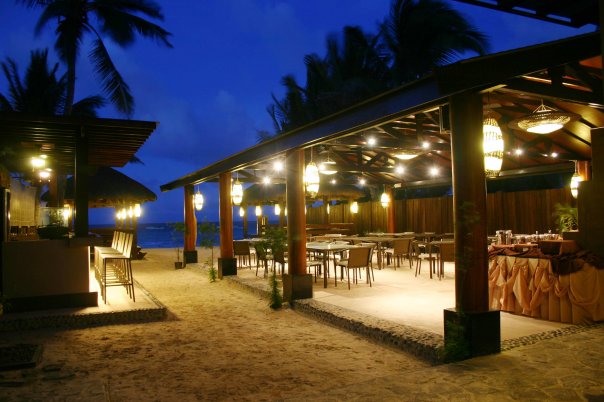 Nightlife
While most people who head to this tropical destination do so simply to relax and immerse themselves in the beauty of nature, a great number are also here to experience its famous nightlife vibe. With the number of bars and clubs on the island, each night you spend here is bound to be filled with seemingly endless fun. To give you a head start, we've listed some of the most famous hangouts that you may visit.
Bom Bom
Named after the sound of drums, Bom Bom plays aboriginal, reggae, African, Caribbean, and local music. The bar itself is small, but customers are welcome to sit on the wooden seats scattered across the beach pathway.
Club Paraw
This is a beachfront party place that is known for playing a mix of reggae, R&B, hip hop, and house music until the wee hours of the day.
Cocomangas Shooters Bar
Among the oldest and most famous bars on the island, Cocomangas is best known for its "Still Standing After 15" challenge, in which partygoers try to triumph over 15 assorted liquor shots.
Epic Boracay
What could be the epicenter of the island's nightlife scene, Epic Boracay was brought here by the creators of Metro Manila's hottest bars. It is known for playing the most electrifying dance music from 10 pm onwards. Truth is, its decks have been graced by world-famous DJs.
Guilly's Island
One of the best beachfront hangouts here, Guilly's Island presents live DJ and band performances, which you may enjoy while consuming buckets of beer and beholding a great view of the famous Boracay sunset.
Juice
In the busy Station 2 area, Juice is where islandgoers hang out when wanting to spend the night grooving to R&B and dance tunes. Customers who'd rather drink and talk with friends may chill on the comfy cushions and beanbags outside.
Summer Place
Attracting mostly European visitors, Summer Place is a large, Filipino-style chill-out place that faces the beach and plays a good variety of music.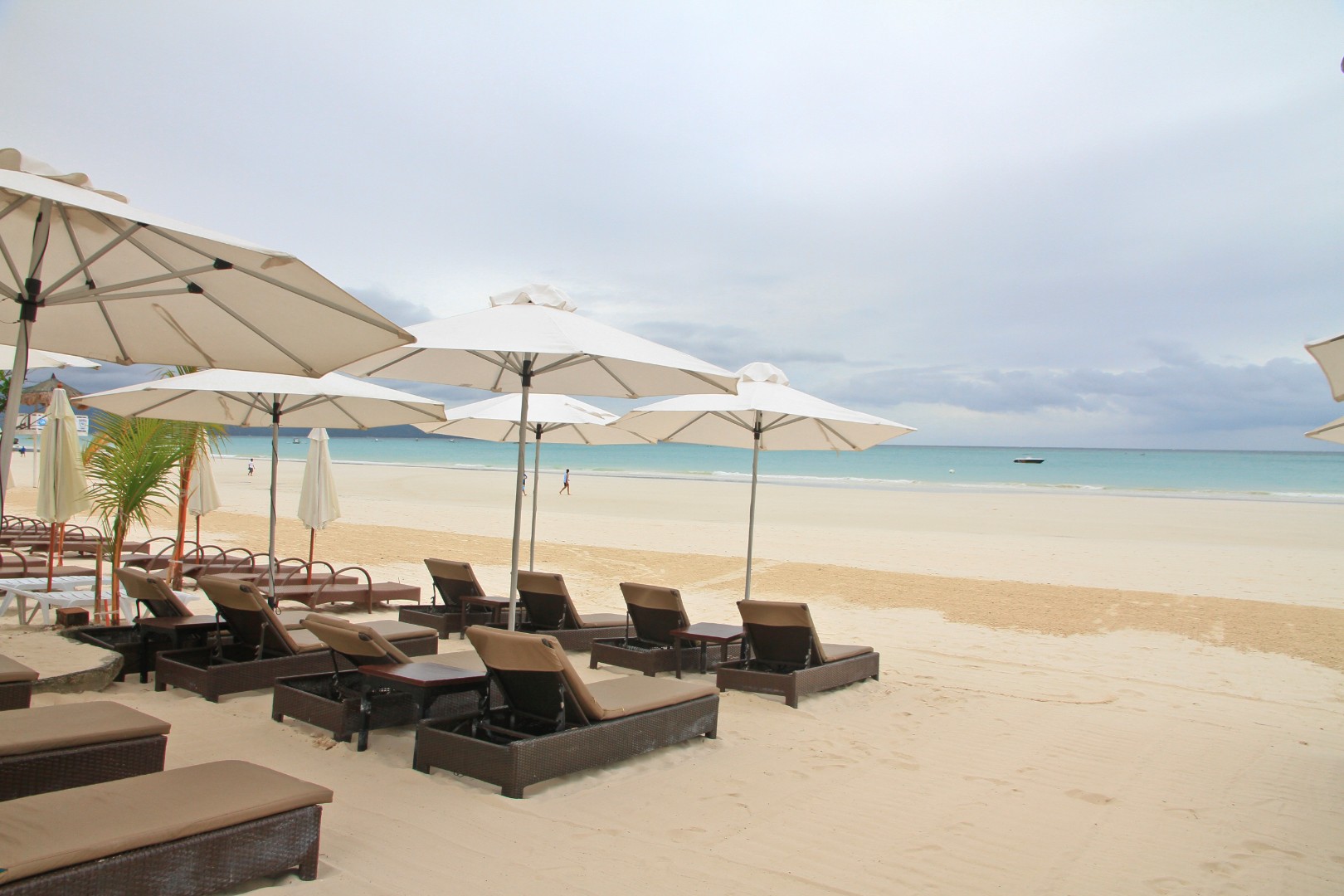 Relaxation
If you're traveling to unwind and recharge, then you're in just the right place. With the island's unmatched tropical setting, you will have all the time and space you need to relax.
Massage
You may refuel your body and senses with a rejuvenating massage treatment either on the beach, in the privacy of your Boracay accommodation, or, for a more luxurious treat, inside any of the island's world-class spas.
Sunbathing
Soak in the warmth of Boracay Island by sunbathing on the sand. You may also simply lounge under the shade of the palm trees on the beach. You may even take a book with you for a more serene, enriching experience. Just remember to protect your skin from UV rays by using sunblock.
Sunset Viewing
As the day draws to an end, prepare yourself for a visual, sensual treat, as Boracay is also known for having one of the best sunsets in the world. Watching the sun go down and melt into the sea is usually among the biggest highlights of vacations on the island.
Shopping
D'Mall, located at Station 2, is Boracay's shopping mecca. Here, you can find anything from beauty products, swimwear, undergarments, and handmade jewelry to home décor, souvenirs, gadgets, and toys for kids. For more convenience, you may also visit the grocery and department store located by the entrance of D'Mall along the main road.
(photo credits: www.justgola.com)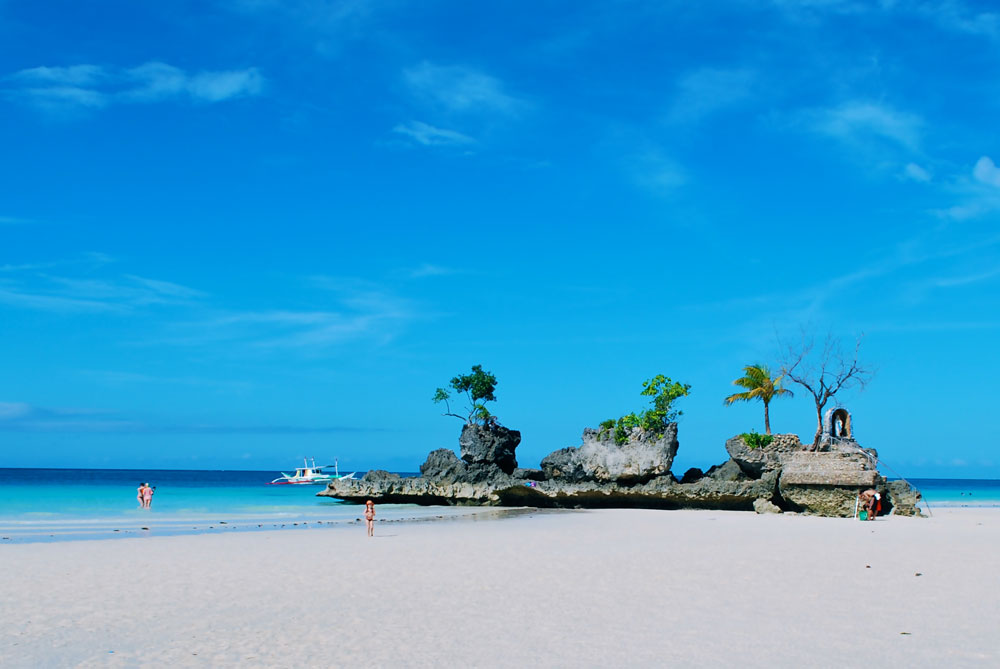 Sightseeing
Any visit to Boracay won't be complete without a boat trip around the nearby coves and hideaways on board a bangka (outrigger boat), which can be rented at a reasonable price.
Boracay Rock
This is a fascinating natural formation located off the east-coast beach. The small island is undercut by the sea, and its top overhangs the recessed base. Between Boracay Rock and Little Boracay Rock, shells, corals, and starfish abound, making it a favorite fossicking spot for locals.
Caves
There are several worth-visiting caves on the island, and among them is the Bat Cave on the northeastern tip, which is home to bats with wingspans of up to 4 feet.
Diniwid Beach
A 200-meter beach that is merely a short walk from the north end of White Beach, Diniwid is among the most peaceful areas in Boracay. This attraction along the Fairways and Bluewater Road rewards travelers with the best views of the island from a platform rock.
Gateway Arch
A large arch at the tip of Bulaboc Point, this landmark is the gateway to Fairways and Bluewater Leisure Resort. The small, concrete quay beyond the rock arch affords spectacular views of the island's scenic east coast, spanning 6 km from Lapuz-Lapuz Point to Boracay.
Live Coral Beds
On the southern end of White Beach, past the beach rocks, is a large coral shelf that houses countless varieties of living corals in myriad shapes and sizes. The shelf is exposed above the water level at low tide.
Manoc-Manoc
Home to more than half of the local population, this place offers visitors a glimpse of the traditional way of life.
Puka Beach
Named after the rare shell that is abundant in the area, the 800-meter Puka Beach is the second longest on the island, covering half of its northern tip. The sand is a contrast to that of White Beach — yellow and less fine, teeming with small shells and tiny white coral amulets. Motorized outrigger trips are recommended for those wanting to fully appreciate the scenery.
(photo credits: www.boracaygo.com)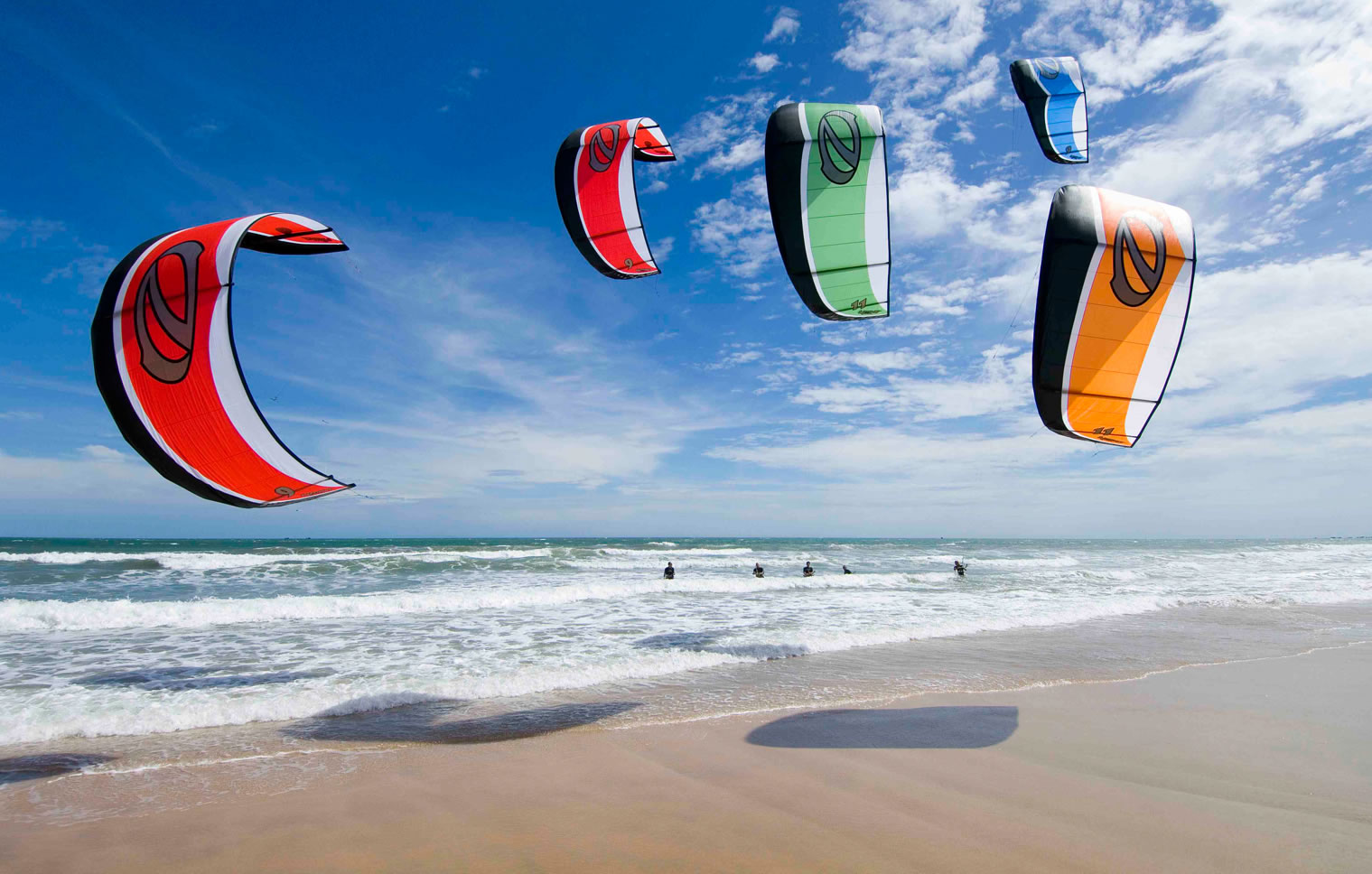 Water Sports
Diving
The rich marine life around Boracay makes it a fulfilling diving destination. Lessons for newbies and dive trips for experienced divers are offered by many dive centers that also rent out equipment ranging from the most basic to the latest, state-of-the-art diving and snorkeling gears.
Fishing
Try your luck and hook a big one when you go fishing offshore around the nearby islands. On your fishing day, get ready to leave at around 5 am if you want to catch tropical kings like blue marlin and yellow fin tuna.
Kayaking
The clear, blue waters are ideal for the novice, requiring only a 1 1/2- hour paddle to reach the rocky coastline and deserted, sandy beaches. For the more experienced and adventurous kayakers, the whole of Boracay, with a distance of approximately 20 km, can be circumnavigated in a day.
Windsurfing
Boracay's Bulabog Beach is considered as one of Asia's best places for windsurfing. Truth is, it is the venue of some annual international competitions held around February. Novice windsurfers may enroll in any of the numerous windsurfing schools scattered around the island. Meanwhile, equipment can be rented at a reasonable cost.
Other famous water sports
Jet skis, banana boats, flyfish rafts, parasails, water skis, wakeboards, kneeboards, skimboards, and speedboards can be rented from various shops on the island.
(photo credits: www.zaharaenlaweb.com)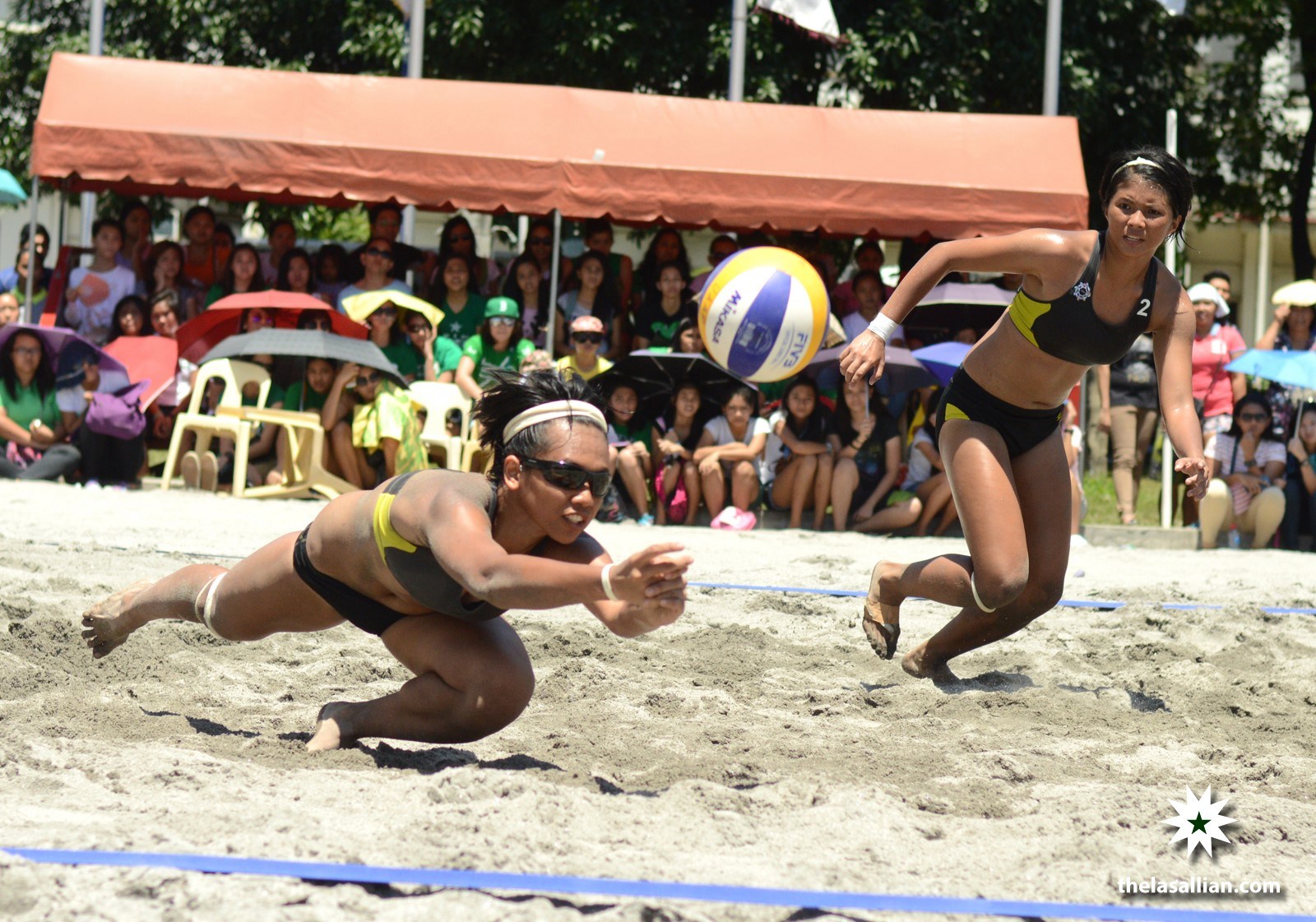 Other Sports
Beach Volleyball
The fine, white-sand shores of the island make for a most inviting venue for beach volleyball. Here, annual tournaments are also being held.
Golf
A world-class 18-hole scenic golf course is also located on the island. For avid golfers, arrangements to play and to rent equipment can be made.
Horse Riding
Hop on a locally bred horse and ride through a cool coconut grove on the island. You may go solo or be accompanied by one of the stables' expert guides. The best time for a horseback ride is early morning or late afternoon, when you can avoid the high-noon sun.
Motorcycling or Riding an ATV
For the more adventurous traveler, exploring Boracay's terrain on a motorbike or an ATV can be a lot of fun. You may avail tours with which you can immerse yourself in the island's countryside setting. Furthermore, there are many businesses that offer hourly and daily rentals.
Mountain Biking
Boracay is a scenic destination with many challenging routes that span up to 25 kilometers. Most of these are on loose dirt roads and steep terrains that lead to lookout points, wherein you will behold spectacular views of Boracay and neighboring islands.
Tennis
For tennis lovers, there are 2 good-quality courts located next to Ngi Ngi, featuring flood lights ideal for games held on cooler evenings.
To know more about the top activities on the island, you may approach the front desk officer at our Boracay Station 1 beach resort.
(photo credits: www.thelasallian.com)